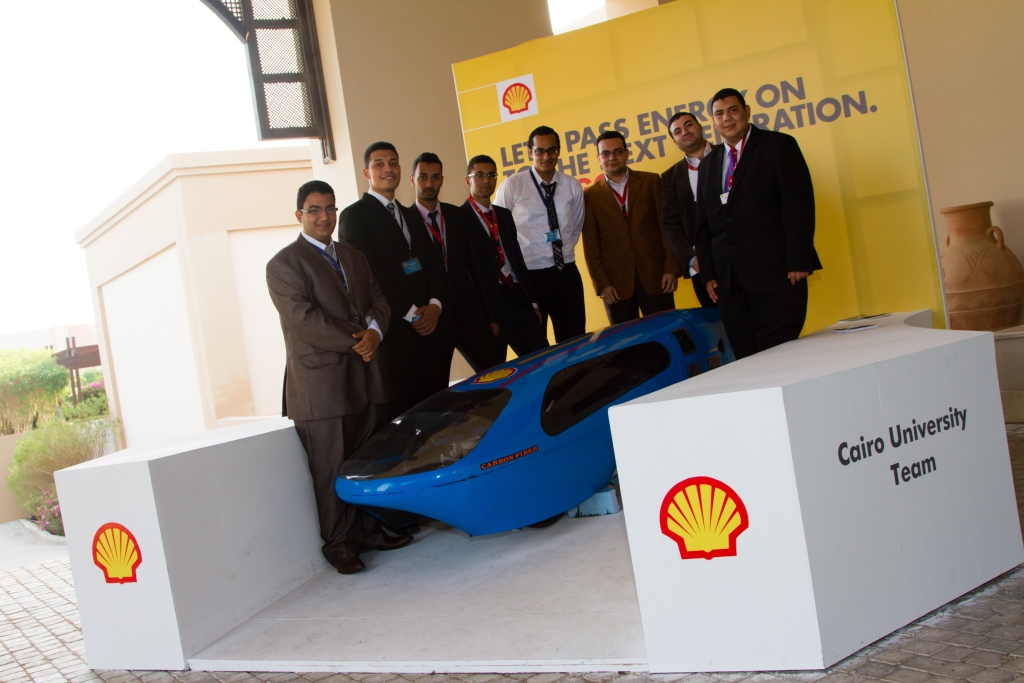 Shell Lubricants Egypt addressed the complex issues posed by increasing pressure on the planet's essential resources at its third annual 'Shell Technology Leadership Conference' alongside Egypt's top business, government and civil society leaders.
November 1 2013, Cairo, Egypt: Shell Lubricants Egypt has recently held its third annual Shell Technology Leadership Conference (STLC) in Marsa Alam, Egypt. The convention, which welcomed over 300 top local and international companies operating in Egypt, tackled the pressing issue of global sustainability while undertaking the theme "Energy – Water – Food: In Search of Resilience".
The planet's water, energy and food systems are tightly linked in the energy-water-food nexus. Water is vital to  almost all forms of energy production; energy is needed for the treatment and transportation of water; and both water and energy are needed to grow food.
With climate change and rapid growth of the world's population, there is increasing pressure on these vital sources at an unprecedented rate. As a result, by 2030, global demand for food and energy is expected to grow by over 40%.  At the same time, carbon emissions need to be reduced.
If the world is to shape a sustainable energy future, these three pivotal components must be pertinently managed to avoid growing stresses. The STLC aimed to promote dialogue to find means to  build a sustainable future, and to better understand the tensions between supply and demand in energy, water and food.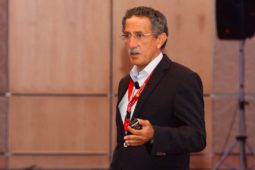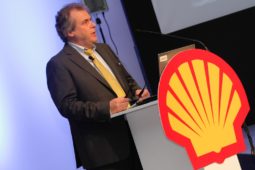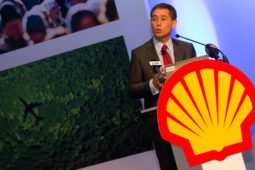 "Today, societies are facing significant challenges related to the growing world population, volatility in the world economy and political systems, climate change, and the nexus of water, energy and food," said Jeroen Regtien, Vice President, Country Chairman and Managing Director of Shell Egypt N.V., during his keynote speech. "To meet those needs without significant environmental detriment, business as usual will not be an option. We require business unusual."
Regtien remarked that businesses are accustomed to serving people by building effective commercial collaboration, which drives innovation and business efficiency and positively impacts profits. But what businesses need to do better – and fast – is to improve their collaboration with other companies, with various sectors of the economy, and with government and civil society in different geographies around the globe.
Saher Hashem, Managing Director, Shell Lubricants Egypt expressed his concern over the nexus, "we are admitting to the problems we face today, and as partners in the triangle, we are here to find solutions, to resolve these issues with local and international experts, and to explain our responsibility and role in undertaking these issues."
At the conference, a series of seminars discussed the complex issues posed by growing pressure on the planet's essential resources, actively engaging over 300 experts from business, academia and NGOs.
Key conference speakers addressed vital discourse on measures taken for the continuity of these resources, while shedding light on the Egyptian economy. The talks focused on strategies to promote cross-sector cooperation, incentives to promote global societal resilience and the implications for businesses, societies and cities.
Tarek Tawfik, Head of Food Security Subcouncil, Egyptians Competitiveness Council, clarified how Egypt has the capacity to achieve a positive trade balance in its agri-food products within a decade, by adopting a comprehensive approach of economic and policy reforms that will maximize return on natural and human resources.
The conference also debated diverse scenarios to advise on collaborations to be made, in addition to current initiatives designed to promote sustainability of water, energy and food systems.
UNICEF's representative in Egypt, Philippe Duamelle, pointed to how lack of food and water can have serious repercussions on society's well-being demonstrating how using low cost effective technology can reap outstanding effects for underprivileged children and their families in Egypt.
An underlying notion was the importance of communal interest in resolving issues of sustainability, as pointed out by Hussien Foda, VP Supply Chain Operations Africa and Middle East, PepsiCo, expressing the company's commitment to Performance with Purpose: building a profitable and sustainable company, while ensuring a good steward of our planet's resources.
Keynote speaker Tamer Abol Ghar, Philips' Country Manager Egypt/Sudan spoke of the opportunities to reduce our energy consumption through using clean energy, and presented multiple on-ground scenarios that have succeeded to curtail energy usage in various industries. Moving forward, Dr Seddik Afifi, President of Nahda University, presented an integrated comprehensive vision to develop the Egyptian economy and achieve a stable political, social and democratic structure.
On STLC's second day, the convention explored the latest trends and technology surrounding lubrication, oil analysis, energy reliability and best practices in manufacturing and energy production using Shell products. Topics covered included original equipment manufacturers relationships and technology leadership, increasing work efficiency, and industrial safety, amongst others.
On the fringes of the conference, Shell Egypt showcased its first two Eco-marathon cars as participation by two Egyptian teams representing two public universities: Cairo University and Ain Shams University. The Eco-marathon challenge involves building ultra-fuel-efficient vehicles and participating in the global Shell Eco-marathon challenge. The two teams from Egypt will participate for the first time in the Shell Eco-marathon Challenge Asia event in February 2014 in Manila, Philippines.
Concluding the conference, Jeroen Regtien remarked: "The solution should be a comprehensive one, which includes all active members of society, as not one ministry can take on the job alone; the challenges are bigger than that," adding that, "One of the things that will need to be done is to explore the water and energy systems in Egypt on a life cycle basis. We call this an integrated energy master plan that not only covers all the energy system dependencies, but also looks at water used for production of oil and gas as well as power generation, electricity, transport and heating."
As a business and shaper of the future energy system, Shell uses scenarios to peer into the future as an aid to strategic planning, which will be critical in shaping a future of resilience. Shell hopes that such proposed scenarios contribute to necessary dialogue about the types of choices and collaborations that can be made to realize a sustainable future.