CAIRO, 3 March 2014, MEAComS, an affirmed regional firm for communications and event management firm, hosted a cultural evening to celebrate the renowned novelist Essam Youssef, author of ¼ Gram and 2 Officers, on Thursday February 27, 2014.  The event was attended by more than 30 media personalities and passionate fans.
During the three hours-long lecture, Youssef explored his personal experience with writing, and the factors that influenced both his novels revealing that the stories are real and their main characters do actually exist. While presenting ¼ Gram, Youssef addressed what in his opinion are the true factors of the social syndrome of drug addiction, which he explains starts with addiction to cannabis then escalates to more dangerous drugs such as heroine and cocaine.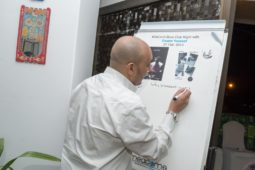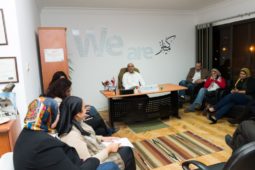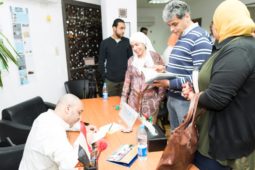 On his second novel 2 Officers, Youssef attributed the reason for its noticeable success to the realism that portrays the officers' daily life through two opposing personalities: one officer, called Sherif, represents corruption within the interior ministry; the other officer, Walid, is self-controlled and ethical.
Regarding the author's latest artistic endeavours, Youssef announced that he is in the process of transforming his novel ¼ Gram to a movie after implementing some changes to adapt it to the big screen.  He also revealed that he is currently working on a new novel called The Baron's Palace, which presents an innovative idea that will surprise the readers.
At the end of the lecture, the author signed his books for the attendees.