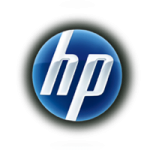 HP Roundtable about its Expansion and Development in the Middle East
Hewlett Packard is a world renowned technology firm that has made a name for itself as an innovator in computer equipment, printing solutions and data storage. Recently, it has invested millions of dollars in cloud computing applications and building its reputation in the Middle East. This is especially true in Egypt, where HP products have become popular household brands inside offices, universities and everyday homes across the country.
The Challenge
HP Egypt wanted to host a meaningful discussion with media specialists in Egypt to talk about its future plans for expansion and product development in the Middle East. Instead of hosting an elaborate and impersonal press conference, HP had hoped to organize a smaller, more intimate event that allowed its top staff to interact with key media for a more significant amount of time.
In October 2012, HP approached MEAComS with its vision of a high-quality sit down that would generate substantive media coverage for the brand. MEAComS listened carefully to the request and got to work designing an exclusive occasion that would meet all of HP's requirements
The Approach
MEAComS immediately began preparing for its event by highlighting the key messages HP wanted to address as well as identifying media personnel and publications that would showcase HP Egypt's efforts in a positive light. Staff also looked for media organizations that catered to HP's clients, including business trade magazines and local business newspapers.

MEAComS decided to host the event at the Four Seasons Nile Plaza, which was well-suited to roundtable events.

During the event, MEAComS provided media with detailed press kits in addition to speaking points for HP staff. The team also hired a professional photographer and videographer to record the roundtable.
The Results
The October 2012 roundtable was a complete success. Not only did HP get to meet and speak to 11 members of key media organizations, the technology firm enjoyed English and Arabic coverage in over 31 publications such as Al Borsa, Al Mal, Al Amwal, Al Alam Al Youm and ICT Business Magazine.
The media outreach campaign organized by MEAComS helped HP reach over 2.2 million Egyptian readers, worth more than LE 202,000 in terms of editorial coverage.
MEAComS was able to showcase its event prowess by conducting a through post-roundtable analysis following the October meeting. HP was pleased by the warn reception from members of the media as well as MEAComS' professionalism before, during and after the event and has continued to be a preferred client for the boutique PR firm.