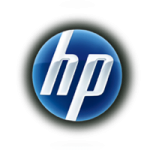 The Launch of E-Print Services in Egypt
Hewlett Packard (HP) is a world-renowned technology firm that has made a name for itself as an innovator in computer equipment, printing solutions and data storage. But that's not all it is. Its personal computers, tablets and laptops have connected people across the globe, whether they are representing businesses, governments, charitable organizations or educational institutions.
This is especially true in the Middle East, where HP products have become popular household brands inside offices, universities and everyday households throughout the region.
The Challenge
HP Egypt was looking for a way to launch its revolutionary e-Print services in Egypt, and wanted to ensure the event was memorable for staff and media. HP turned to MEAComS and asked that its top-notch team of media experts put together a compelling, comprehensive pre-launch event that would have media and customers talking in the weeks before the e-Print services went fully online across Egypt.
The Approach
MEAComS quickly set to work organizing a special tech-savvy press conference that had all the bells and whistles media had come to expect from the PR professionals. Instead of just focusing on traditional tools, MEAComS took the event to the next level by setting up an exclusive; invite only pre-launch conference that showcased just how versatile HP's e-Print services are using on-site testing facilities. Staff also set up a thorough media briefing for journalists, giving them in-depth knowledge on HP, its history in Egypt and how e-Print services would change how HP did business in Egypt to boost HP's exposure.

But the real highlight of the event came at the end – each journalist got to go home with a HP gift bag full of tech goodies and HP branded items.

The event, which took place in June 2011, was hosted by the prestigious Four Seasons Nile Plaza Hotel in Cairo's Garden City. MEAComS selected the hotel for its central location and first-class facilities as well as the hotel's gourmet menu. In addition, MEAComS was responsible for setting up the logistics behind the press conference technology, along with the preparation of the event's agenda and registration booth.

After the event, MEAComS conducted a detailed post-event and media analysis that HP could use to measure the conference's success.
The Results
The event attracted numerous top-level guests as well as 29 media outlets. Coverage for the event and HP e-Print services spanned 41 outlets, including; Al Akhbar, Al Ahram, Al Alam Al Youm. Another major score was a one-on-one interview published in Al Alam Al Youm. Overall, news of the event and HP's e-Print services reached over 4.8 million Egyptians, and was worth over LE 380,000 in terms of editorial coverage.
HP was ecstatic about the amount of coverage as well as how smoothly the day went for the pre-launch event, which is why HP chose MEAComS to host subsequent media events as a preferred communication partner.