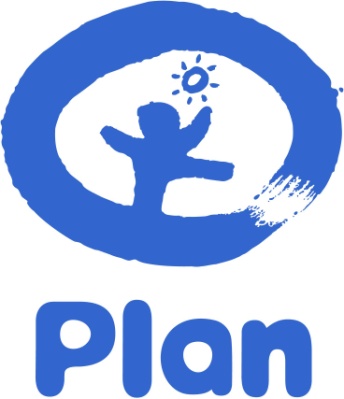 Establishing Nationwide Awareness of Plan's Leading Development role in Egypt
Founded over 75 years ago, Plan is currently one of the largest children's development organizations in the world, with a network that covers nearly 66 countries. Plan International works on projects and initiatives that aim to eliminate both the causes and effects of poverty.
For over thirty years, Plan has been operating in Egypt serving more than 1.5 million children and their families in over forty local communities across six governorates. Through setting up several civil society organizations, Plan is working to implement children's right to education, health care, freedom of participation and expression, in addition to raise awareness regarding female circumcision and the rights of children with disabilities.
The Challenge
Despite the organization's established foundation in Egypt, Plan's main challenge was establishing awareness of their role in Egypt and the various programs they offer. The media rarely mentioned Plan, and it did not receive any featured coverage within press. Moreover, most Egyptians outside of the governorates in which Plan operated had heard of its work.
Plan needed someone to explain their vital engagement with the Egyptian people and how, for over three decades, they have transformed the lives of families there. They called on MEAComS to tell their story.
The Approach
MEAComS strategy was to leverage its relationships with key media influencers to articulate the company's vision in Egypt, explaining how Plan's operations will produce a constructive impact on many social stratums. We also wove media validations into the story through using personal stories from individuals whose lives were changed.

Through smart portrayal of Plan's groundwork, we prepared brochures, newsletters, program unit summaries and collateral material that eloquently describe their essential function on the life of Egyptians. The produced material was essential in delivering the true essence of Plan to the media and an effective understanding of their work to general population.

MEAComS facilitated regular wide-reaching media briefings to suitably present Plan and elaborate on the work they have engaged in for over thirty years, encouraging conversations about their placement as children's development pioneers.
The Results
Over the course of over two years of collaboration, we managed, arranged, and ensured media coverage of countless roundtables, events, field visits and one-on-one interviews that resulted in millions of pounds in terms of media value for Plan.
Of the most prominent on-the-ground effects have been direct field visits that not only received wide media coverage, but allowed an opportunity for the general public to take part in the children's development programs. This paved the way for less fortunate children from disadvantaged areas to seek out Plan's reception centers for communal assistance.
As a result, of this outreach communication, Plan is now easily recognized as an international NGO in Egypt. Televised interviews held witness by millions of people who saw the direct effect of Plan's work on the community and led more people to take part in their cause.