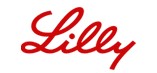 Lilly: Learn More for Better Control
Lilly is founded in 1876 by Colonel Eli Lilly – a man committed to creating high-quality medicines that meet real needs – and is known for making medicines that help people live longer, healthier, more active lives. Across the globe, Lilly employees work to discover and bring life-changing medicines to those who need them, improve the understanding and management of disease, and give back to communities through philanthropy and volunteerism.
The Challenge
Lilly Pharmaceuticals wanted media recognition and coverage in November 2014 for a historic agreement it was signing with the National Diabetes & Endocrinology Institute to sponsor a special diabetes awareness program for doctors, pharmacists and nurses. Under the auspices of the Ministry of Health and Population, the program, titled "Learn More for Better Control", is designed to provide diabetics with better health care and awareness through training service providers on the latest treatment methods and medical education.
Lilly approached MEAComS to see what kind of media plan its staff could offer. Using its connections with key Egyptian newspapers, radio stations and online news outlets, MEAComS was able to create a comprehensive strategy to help Lilly get access to media as well as continue its mission to spread awareness about the prevention and treatment of diabetes
The Approach
MEAComS got started immediately on producing a quality press release with Lilly's key messaging front and center. MEAComS staff also began designing a press conference and media event to mark the auspicious signing of the agreement. After disseminating the release to its wide network of media outlets, MEAComS sent out press invitations to the November event.

When media arrived, they were given a detailed information on the event and were introduced to speakers. Before, during and after the conference, MEAComS compiled an analysis of the press release and event's reach.
The Results
MEAComS secured coverage from 37 media outlets, including nine newspapers such as The Egyptian Gazette, Al Wafd, Al shorouk, Al Ahrar, Mal wa Amal and Al Watan. Online coverage was even better with 27 online publications highlighting Lilly's key messaging, including Al Tahrir, Al Dostour, Veto, Youm7 and Zawya. Several of the print outlets also offered an online version of their print articles. Furthermore, MEAComS secured a one-on-one radio interview with El Kahera El Kobra station.
In total, news of Lilly's event was circulated to an estimated 1.1 million newspaper readers, while online coverage was worth around LE 2.9 million. MEAComS believes total media coverage for the release and event was worth about LE 3.1 million; pushing the overall advertising value to more than LE 9.45 million.