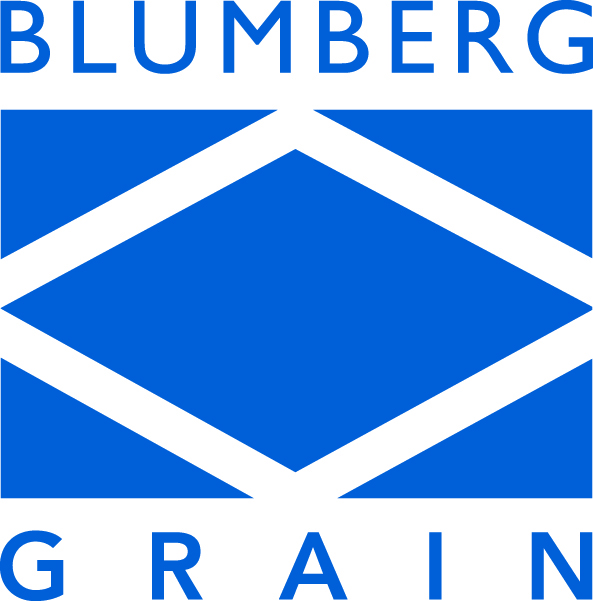 Blumberg Grain Partnered with Egypt's Government to Revolutionize Grain Storage Woes
Founded by Philip F. Blumberg, Chairman of Blumberg Partners, Blumberg Grain is a leading global food security company, providing harvest protection systems and technology. Blumberg Grain's fully integrated crop and food security systems reduce post-harvest losses of grain, produce, and other perishables to an aggregate of 5% or less. Blumberg Grain works with private companies and countries to modernize agricultural value chains, increase the quality and marketable output of their harvests, enable efficient market timing, and significantly boost exports of agriculture products.
The Challenge
Blumberg Grain's aim was to revolutionize Egypt's agriculture industry by introducing proprietary technology and logistics centers across the nation as well as form strong ties with strategic local partners. However, due to the nation's recent political upheaval, Blumberg Grain could not go ahead with its planned until stability was restored after President Abdel Fattah al-Sisi took office.
Blumberg Grain was committed to finding success by connecting with Egyptian partners from the private sector as well as the highest levels of government. The company would also need to educate local media and the public at large about its efforts so as to gain widespread support for Blumberg Grain's first major initiative, the Shouna Development Project, which would see the open air grain storage center completely revitalized and upgraded with Blumberg Grain Aggregation Center technology. The overarching goal is to reduce post-harvest losses in Egypt, currently in excess of 40 percent, to under 5 percent and save the economy $ 200 million annually.
The Approach
Once the official launch date was confirmed by Blumberg Grain and the Egyptian government, MEAComS was tasked to organize and promote the press conference as well as act as the liaison for the VIP site visit and media tour of the Shouna facility in Alexandria. The event was slated as an opportunity to showcase Blumberg Grain's positive relationship with the many government entities involved in the project and build the company's reputation as an economic driver, thought leader and job creator in the region.

During the press conference planning stages, MEAComS identified key regional and international media representatives that would take Blumberg Grain's message to the next level with informative, unbiased reporting on top of social media sharing. MEAComS' overarching goal was to ensure important talking points were communicated to government partners, such as the Ministry of Supply and Trade and the Engineering Authority of Armed Forces, media and the public.
The Results
MEAComS was responsible for the challenging task of arranging the logistics of hosting media representatives from Cairo and other areas of Egypt, organizing a suitable launch event agenda, press materials, preparing talking points and walking through media training for Blumberg Grain executives, one-on-one interviews with Blumberg staff in addition to high-level officials, such as Minister of Supply Dr. Khaled Hanafy.
Additionally, MEAComS was in charge of promoting the Shouna launch nationally so it would receive widespread media attention from newspapers, television networks, radio stations and online publications and that the kickoff event began on time and went smoothly, despite last-minute unforeseen requests and scheduling issues. 
The MEAComS team took everything in stride and worked hard to accommodate all individuals, even at the eleventh hour, with a smile on their faces. MEAComS is proud to say it achieved each of its goals and that the Shouna event was a complete success. Nine media members attended the event, including staff from global news power Thomson Reuters, Al Arabiya TV, Orbit TV and other top tier Egyptian media.
Blumberg Grain Egypt was featured in 70 publications throughout June 2015. Newspapers that published stories include Al Alam Al Youm, Akhbar Al Youm, Al Mal, Al Borsa and Al Amwal.
MEAComS also arranged key, one-on-one interviews with Business Today Egypt and Reuters.  The Business Today Egypt story was a five-page spread with David Blumberg, the company's CEO of West Africa. While, the Reuters interview positioned Blumberg executives as experts in regional food security technology.
Our post-interview campaign analysis showcased the positive results of its partnership with Blumberg Grain. Blumberg Grain news reached over 504,122 Egyptians, worth a total of EGP 1,119,615 in editorial coverage. 
Finally, MEAComS produced a high-quality documentary for the launch event that was used as a promotional video. Check the video online via our channel