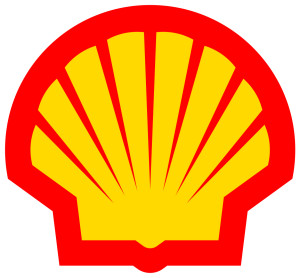 Shell Inspires Leadership through Raising Awareness
Wholly owned by the Royal Dutch Shell plc, Shell has been in Egypt since 1911. Shell Egypt business today spans Upstream Oil and Gas Exploration & Production, Downstream marketing and gas distribution.
The Challenge
Shell Technology Leadership Conference is an international annual event that integrates the latest advancements from companies that contribute to resolving the main issues of today's world.
Shell Lubricants Egypt took the initiative to undertake the 2013 Shell Technology Leadership Conference for the first time in the country, at Marsa Alam in Egypt. The event tackled the vital issue of the water-food-energy nexus, in its role to realize the problems faced by our planet in the immediate future.
The idea behind the initiative was to market the lubricants branch of Shell in Egypt, and to shed light on the company's importance in Egyptian sectors and industries.
Shell's challenge was to raise awareness of the issue amongst local and international companies located in Egypt, to understand the problem and realize its significance and effect on business and society.
The Approach
With the purpose of exposing the conference's message to many sectors, Shell Lubricants Egypt invited over 80 top local and international companies operating in Egypt to the conference, including over 300 professionals from business, academia and NGOs. MEAComS was responsible for handling all media affairs, from selecting the most suited media organizations for event coverage to organize their approach and interviews with speakers.
The conference's first day centered on keynote speakers and discussion panels that addressed the nexus, its importance, and resolutions moving forward. While on the second day, Shell Lubricants Egypt drew in many of its agents and clients to discuss operational problems in their line of business.
Also the roundtable conducted by MEAComS was a key element to the success of the event in bridging the gap between SLE's goals and ambitions in Egypt to the press.
The Results
Shell Technology Leadership Conference received exceptional media coverage, in both local and international media. With over 25 journalists and TV presenters invited by MEAComS  , the event was a massive public relations success, and was featured in one of the highest-viewed late night TV shows on Orbit channels, in addition to media coverage by CNBC, with an advertising equivalent of over LE900,000.
Over 24 publications and 90 online news media covered the conference in their outlets reaching a total circulation for printed coverage of 10 million, reaching a total of LE1.4 million in editorial media value.
The estimated total outreach of the event reached an outstanding 31 million viewers, marking the event as triumphant success regarding media attendance and conference coverage, with a total advertising value of over LE5 million.