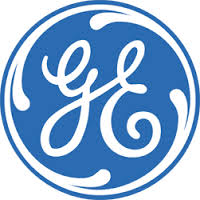 GE Celebrates 40 years of Partnership with Public and Private Sectors in Egypt
GE has a rich heritage of nearly 40 years of operation in Egypt, and currently has over 400 employees in the country. Over the years, GE has partnered on several leading public and private sector projects across the country. Today, GE's advanced gas turbines help generate more than 9.5 gigawatts of electricity, nearly 30 percent of the country's total installed capacity. In addition to working towards achieving Egypt's sustainable water management programs and supporting sustainable energy initiatives, GE partners in the overall welfare of the community by supporting the National Breast Cancer Screening Program and also partners with the Egyptian Ministry of Health.
The Challenge
Last year, GE celebrated its 40 year partnership with more than 200 guests from government, industry, business and media, GE's senior executives and professionals to address some of the country's toughest challenges and to highlight some of the company's key technologies that address the country's current priorities in the areas of healthcare, transport, power, water, oil and gas, and human capacity building.
The company wanted to take this opportunity to celebrate these important partnerships as well as build awareness of its key messages among trusted media. With help from MEAComS, GE organized a large-scale press event and a panel discussion entitled "Accelerating Growth: Customer, Capabilities and Capital" Headed by Jeffrey Immelt, GE's Chairman & Chief Executive Officer; Basil El Baz, Chairman of Carbon Holdings; Fabrizio Di Amato, Chairman of Maire Tecnimont Group, and Nada Shousha, Manager for Egypt, Libya & Yemen at the International Finance Corporation, a member of the World Bank Group, which focused on the fact that public-private partnerships are a powerful and sustainable model to accelerate long-term growth and drive development in Egypt.
The Approach
MEAComS recognized the importance of the 40-year anniversary as a way for GE to further build on its relationships with Egypt as well as its various partners from the government, NGOs and private sector. MEAComS' issued a Pre-event announcement release before the event and contacted key media partners to secure preeminent domestic and international coverage that spanned traditional media, television and the online sphere as well as social media. During the event, MEAComS helped prepare materials for the panel discussion, organized a thorough press kit, wrote panel talking points and arranged an exclusive one-on-one interview with Mr. Jeffrey Immelt.
The Results
45 press outlets and media firms picked up the press release, with numerous media attending the event. Premium business and industry magazines such as Forbes, Business Today, and Petromining magazine, tier 1 Newspapers such as Al Shorouk, and others like; Mal w Amal and Al Mogaz, while the onlines like; Al Youm 7, Al Dostour, Al Wafd, ICT Business, Petroleum Future, Al Mal, Al Bawaba News and television channel, CNBC Arabia.
Total circulation for printed coverage was 693,000 people, with a reach over 2,079,000 people and worth more than $890,979 as media value.