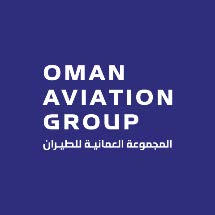 The Grand Opening of the Most Beautiful Airports: Muscat International Airport
Oman Aviation Group was formed in Muscat in February 2018. Its clients include Oman Air, Oman Airports and Oman Aviation Services.
The Challenge
MEAComS was supporting Edelman Italy, our affiliate partner,  in the grand opening of Muscat International Airport, one of the largest airports in the Middle East region.  MEAComS goals was to garner media interest for the opening, secure attendance of high profile journalist from key publications, and position the opening as a great accomplishment for Oman.
The Approach
MEAComS immediately started reaching out to key journalists for the event, including, news, travel and business reporters to ensure maximum coverage. It also liaised with Edelman for the media's travel logistics.
A press release was also distributed after the event to print and online publications.
The Results
The grand opening of Muscat International airport was a great success.
The event was featured in numerous national top tier publications including 30 popular websites and more than 5 print publications. The PR news generated was worth USD 21,676 in advertising value.