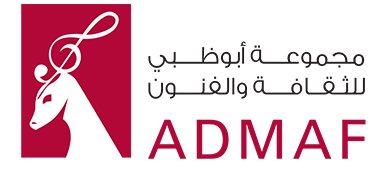 Renowned Egyptian Actor and Theatrical Producer, Yehia El Fakharani, Receives Esteemed Abu Dhabi Festival Award
The Abu Dhabi Festival takes place every year and is the largest cultural celebration in the region. This historic festival touches and enriches people across the globe through the diversity, creativity and professionalism of its internationally renowned presentation of Arab art and culture. Since inception 17 years ago, the Festival encourages cross-cultural dialogue, honoring the Emirati values of tolerance, openness and humanity.
Presented in partnership with internationally acclaimed artisan jeweler, Chopard, the Abu Dhabi Festival Award is for persons deemed to be making "outstanding lifetime contributions to arts and culture". It is popularly felt that the awardee must be one that has delivered the best, genuinely authentic expression of that intrinsic, human quality – culture.
In 2020, sought after theatrical producer and actor, Yehia El Fakharani, received the honor of the Abu Dhabi Festival Award.
The Approach
Formulating tailored plans, MEAComS determine, shortlist and engage arts and culture journalists representing top-tier media outlets, along with loved, respected and critically acclaimed producers and artists. MEAComS handle event logistics, such as photographers, videographers and trained attendants, and develop, distribute and follow up on a press release directly after the event. As is desired, one to one interviews are arranged, this year for Abu Dhabi Festival founder and artistic director Mrs. Huda Alkhamis.
The Results
The event went well, and was received in a friendly, positive manner, in the presence of officials, artists, friends of Yehia El Fakharani's and his spouse, children and grandchildren. H.E. Inas Abdel-Dayem, Egyptian Minister of Culture and H.E. Jumaa Mubarak Al-Junaibi, UAE Ambassador to Egypt were also proudly in attendance. Thirty top-tier media representatives were in attendance, including nine from TV channels.
MEAComS developed the end of coverage report with 90 pieces of received coverage across broadcast, print, online and social media, in both Arabic and English, that had the opportunity of reaching over 684 million people, and a total AVE of $ 296,405.
Interviews were conducted by Al-Ahram and Al-Akhbar with Mrs. Alkhamis that shed light on her experience with Abu Dhabi Festival, the cultural and humanitarian connections between Egypt and UAE and the role of Arab women.