POCOPHONE F1 sets a new benchmark in the smartphone industry by redefining flagship performance, while maintaining an honest pricing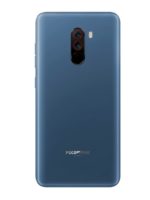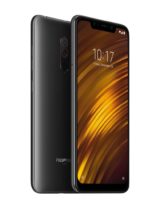 Cairo, Egypt, 27 August 2018—POCOPHONE, a new sub-brand from global technology leader Xiaomi, made its debut today with a mission to deliver performance that truly matters. Created by a highly-experienced team within Xiaomi, POCOPHONE seeks to redefine the smartphone experience by offering the ultimate performance with no frills. The brand's mission is encapsulated in its very first smartphone unveiled today, POCOPHONE F1, which offers an unbelievably fluid and powerful experience like no other. It features the flagship Qualcomm® Snapdragon™ 845 platform, the industry-leading LiquidCool Technology cooling system, and a long-lasting 4000mAh battery.
Jai Mani, Head of Product, POCO Global, said: "POCO stands for 'a little'—we believe in starting small but dreaming big. As a small outfit within Xiaomi, POCO has the freedom to start from scratch, zeroing in on the product choices and technologies that matter. This is why we have created a smartphone that delivers unbelievable performance, focusing on the core innovations that truly matter, which we believe will resonate with tech enthusiasts. The new powerhouse will be available at an irresistible price tag, echoing Xiaomi's mission to make amazing products available to everyone at honest pricing. It will hit the shelves in Egypt on 30 August starting at EGP 6,444.
POCOPHONE F1, Master of Speed
POCOPHONE F1 is a dream come true for power users, who can enjoy gaming at high frame rates and use intensive applications without worrying about slowdowns resulting from overheating. This is thanks to the powerful Qualcomm® Snapdragon™ 845 SoC paired with the highly efficient LiquidCool Technology cooling system, enabling it to deliver sustained peak performance for extended periods. Internal testing shows that this system is 300% more effective than conventional, non-liquid cooling solutions as it allows heat from the CPU to dissipate quickly. Moreover, POCOPHONE F1 features a 4000mAh battery that can sustain 8 hours of non-stop gaming. POCOPHONE F1 easily achieves an AnTuTu score that exceeds 290,000.
AI dual camera and 20MP front camera for uncompromised photography
POCOPHONE F1 churns out gorgeous images with its AI dual camera consisting of a 12MP Sony IMX363 primary sensor with Dual Pixel Autofocus, together delivering amazing photos even in low light and backlit scenarios.
On the front, POCOPHONE F1 deploys a 20MP sensor featuring Super Pixel technology that combines the information of four pixels into one large 1.8µm pixel for clearer images with less noise. Both the rear and front cameras are supported by AI features for photos, such as AI Portrait, AI Beautify, and AI Scene Detection.
*POCOPHONE F1 also comes with an infrared illuminator and infrared camera on the front, allowing the AI face unlock feature to securely unlock the device both in pitch-dark conditions as well as in bright daylight.
*Face unlock will be enabled in a future update for selected markets
MIUI for POCO
To fully unleash the performance beast, MIUI has been deeply customized on POCOPHONE F1 for a lighter, faster, and smoother experience.
Introducing a system optimization feature called "turbocharged engine", POCOPHONE F1 delivers faster app startups, faster gaming performance, as well as a faster swiping experience due to enhancements in the screen response and animation frame rate.
With a new POCO Launcher, POCOPHONE F1 comes with an app drawer that can automatically categorize apps, helping users finds apps easily.
Based on Android 8.1 Oreo, MIUI for POCO also prioritizes security with regular patches and updates from Google. It will receive the Android P update in the near future.
Armoured Edition with DuPont™ Kevlar®
At the event, POCOPHONE F1 Armoured Edition with a back panel made of DuPont™ Kevlar® also made its debut. The super-tough, heat-resistant material is widely used in the aviation industry, the military, and high-end cycling. Its textured surface gives POCOPHONE F1 a unique appearance and provides a comfortable grip.
POCOPHONE F1 is also available with polycarbonate backs in Graphite Black, Steel Blue, and Rosso Red. POCOPHONE F1 will retail at EGP 6,444 and EGP 6,888 for the 6GB+64GB and 6GB+128GB versions respectively. For now, only Graphite Black 6GB+64GB version is available in Egypt, please stay tuned to our social media accounts for future availability.
https://www.facebook.com/XiaomiEgypt/
https://www.instagram.com/mi.egypt/
https://twitter.com/Xiaomi_egypt?s=09