Milan, Italy – During October 2017, more than 123 Shell Rimula customers and distributors from nearly 16 countries gathered in the stylish Italian city of Milan to attend the Shell Rimula Global Promotion.
The Shell Rimula Global Promotion is an interactive event where customers from around the world get to see how Shell Rimula Oil works through high-tech demos and challenges that push heavy-duty vehicles to their limits. It has been running since 2012 and is now a highlight in the calendar for many Shell Rimula customers from around the world.
Shell Rimula oils are formed with mineral and synthetic oils that deal with the engine of the truck very carefully, ensuring prolonged durability of the engine and reduces the need for maintenance and the added cost. Shell Rimula oils offer acid and deposit protection and has adaptive molecules that are designed to protect the engine by reacting under heat and pressure to form a protective film that helps to reduce wear. The Shell Rimula oils are specially designed to achieve a full range of features and benefits that are not only for the engine but also for the driver, essentially protecting and maintaining the engine, saving money and effort.
Throughout the event, leading Shell technical specialists held in-depth discussions on global issues affecting truckers and fleet managers. Shell Lubricants also emphasized their collaborations with leading OEM partners to develop efficient lubricants, and engine technology for better results. Shell experts and representatives also addressed the hot industry topics and issues faced world-wide by customers, such as advances in vehicle and engine technology that reduces emissions, and next-generation engine oils, to acknowledge the efforts by Shell Lubricants' work on these topics.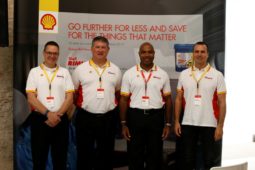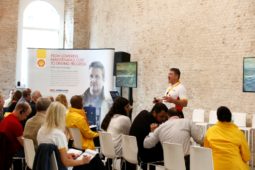 Chris Guerrero, Global Heavy-Duty Diesel Engine Oils Brand Marketing Manager: Shell Rimula: commented on the event: "The Shell Rimula Global Promotion is a celebration of the dedication and hard work of our customers from around the world…That's the same vision that inspires our tireless work in developing Shell Rimula engine oils which they can rely on, whatever road, weather and traffic conditions their vehicles face, to reach their real destinations." 
The event this year was full of unexpected twists and turns; from a clue-cracking challenge around Milan's famous landmarks, to interactive demonstrations of Shell Rimula heavy-duty diesel engine oil, to braving hot laps with professional truck racers and demonstrating precision driving skills on a 4×4 off-road trail at the Vairano Circuit. Over the four days, teams were tested on their skills of collaboration, adaptability and reliability, through challenges designed to demonstrate the hardworking nature of Shell Rimula engine oil. Upon conclusion of the hotly contested trials, South Africa clinched the victory for the team challenge, while the Italian representatives secured the position of Country Champions.
Shell Lubricants brings world-class technological insights to its products, offering the best formulations for the vehicle with an unparalleled field testing programme. Shell Rimula is designed to provide robust protection for today's modern engines and meet the very latest OEM requirements.