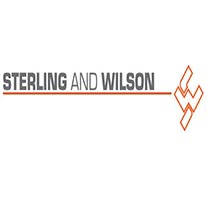 Cairo, Egypt, 18 October 2015: Sterling and Wilson, a leading Global Solar EPC with over 400 MW of solar projects operational, 498 MW under-construction and 251 MW order book across the Globe, aims to construct 300 MW Solar Photo-voltaic Projects in Egypt under its Feed-in-Tariff Program for Renewable Energy initiated by Ministry of Electricity & Renewable Energy.
Sterling and Wilson has recently opened its international office at Cairo, capital of Egypt to capitalize on the current opportunities offered by this Program and provide its customized & cost effective Solar EPC Solutions. Having already won two Solar PV Projects of size 50 MW each, Sterling and Wilson looks forward to building another 200 MW in Egypt. It will be constructed for Consortiums of Solar Project Developers & IPPs qualified under Feed-in-Tariff program, at Solar Parks being developed by New & Renewable Energy Authority of Egypt at Ben Ban, Aswan & Zafarana.
Sterling and Wilson is already active in Middle East, through a number of its businesses like Solar EPC, MEP & Diesel Generator. It has well established offices in Riyadh, Dubai, and Qatar. It has been recently awarded Solar EPC Contract of 62.5 MWp in Jordan. The setting up of its local office in Cairo is testament to Sterling and Wilson's commitment of establishing itself as the numero Uno Solar EPC Company in Egypt.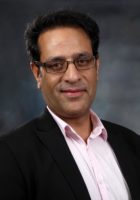 Speaking on venturing into Egypt and its target of 300 MW, Mr. Bikesh Ogra, President, Electrical & Solar Business of Sterling and Wilson, said, "We at Sterling and Wilson are committed to offering our customized Solar EPC Solutions to internationally renowned Solar Project Developers & IPPs including local Clients. It gives us immense pleasure to be able to execute solar projects across the globe within tight timeframes and costs, which are key indicators of our project execution capabilities. We are confident of reaching our target in Egypt and are delighted that we are engaged with Qualified Companies, many of with whom we are already working in South Africa, Jordan, UAE, India, South East Asia, & Latin America"
Sterling and Wilson will commission a single 50 MW Solar Photovoltaic power plant in less than 10 months. In completing Projects of targeted capacity, for most of which, construction will run simultaneously, it would like to utilize its ability of localization and an experience gathered in International arena. It believes that Egypt has huge resources and enough Project execution capabilities, to support the timely commissioning of these Solar Power Plants. It also aims to generate a number of employment opportunities locally, involving local talent in Engineering & Project management available in Egypt. It has already engaged Mr. Diaa Eldin Salah Mostafa a Veteran in the Power Generation Industry, as its Country Manager for Egypt. Mr. Diaa brings with him rich experience of more than 20 years in Egypt.