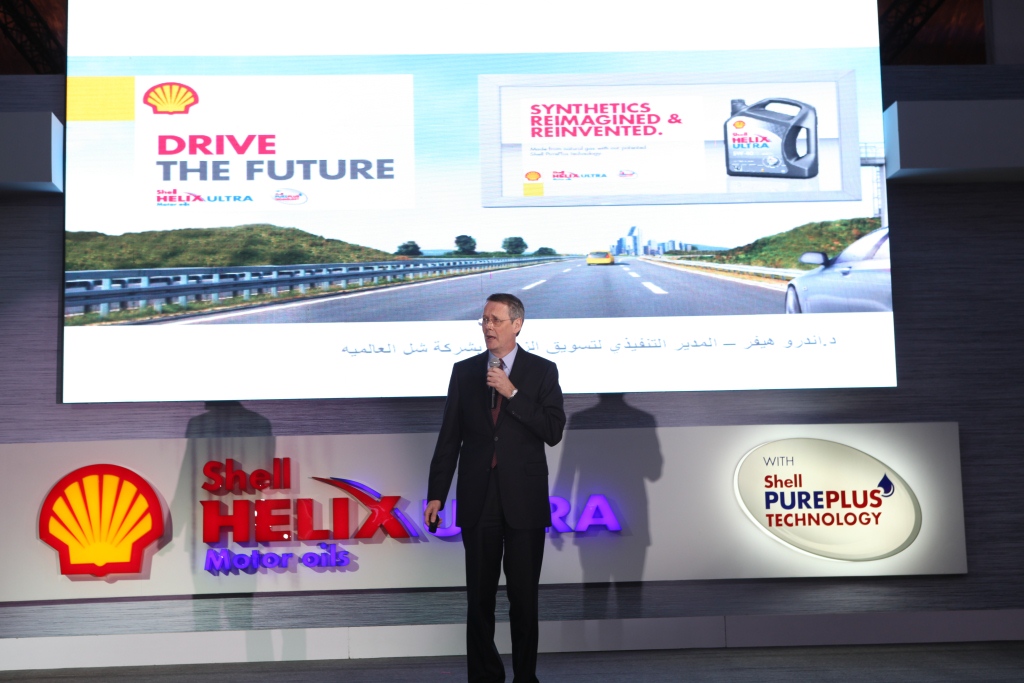 Cairo 6 April 2014,Shell Lubricants Egypt (SLE) celebrated the launch of the new Shell Helix Ultra range of fully synthetic motor oils formulated with patented Shell Pure Plus Technology. The event, held at the J.W Marriott Hotel, was attended by SLE's top customers, passenger cars market leaders, and media partners as well as distinguished guests.
Senior Shell representatives in attendance included Mr. Jeroen Regtien, Vice President and Country Chairman Shell Egypt, Mr. Andrew Hepher, VP Marketing Lubricants, Mr.Saher Hashem, Managing Director of Shell Lubricants Egypt, and Bendetto Forlani, Mediterranean Cluster Marketing Manager.
The evening began with Saher Hashem delivering a welcome speech in which he highlighted Shell Lubricants Egypt's future vision and acknowledged the importance of such launch to the local and the global markets, followed by insights from Jeroen Regtien who spoke about Shell's presence in Egypt and the company commitment to corporate social responsibility.  Andrew Hepher & Bendetto Forlani followed by highlighting the pure plus technology as a cutting edge patented process enabling Shell to deliver superior oils.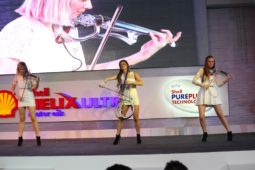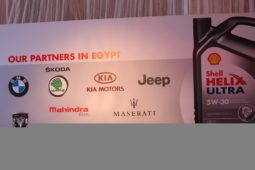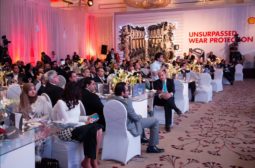 The new Shell Helix Ultra range is the company's most advanced motor oil technology, designed to meet the needs of the latest engines. The range combines Shell PurePlus Technology with our proprietary Active Cleansing Technology to deliver higher levels of protection against build-up of engine deposits and unsurpassed sludge protection.
"Rapid developments in automobile technology mean that today's vehicles need a motor oil that keeps pace with their changing demands, and does more to improve performance and engine life. This is why Shell has developed an entirely new way to produce synthetic base oils, made from natural gas with patented Shell PurePlus Technology. This pure, clear base oil enables Shell to develop superior lubricants". said Andrew Hepher.
"Active Cleansing Technology has always been at the heart of Shell Helix. The unique combination of Shell PurePlus Technology with Active Cleansing Technology enables Shell Helix Ultra to deliver even higher levels of cleansing and protection, meaning that no other motor oil keeps your engine closer to factory clean. On top of keeping the engine clean, Shell Helix Ultra also helps remove sludge left behind with inferior oils", he added.
In addition to enhanced cleansing, Shell Helix Ultra provides superior wear and corrosion protection which can help to extend engine life and reduce maintenance costs. Drivers can also benefit through savings, as some products within the Shell Helix Ultra range can help to deliver greater fuel economy
"Shell Helix Ultra is our most advanced motor oil yet," said Saher Hashem. "With this new range, we are offering the very latest motor oil technology, for the latest cars. The products meet the most modern industry specifications and have received approvals from leading vehicle and engine manufacturers across the world. Indeed, the product is being widely used as factory-fill oil by vehicle manufacturers, including Ferrari. This means that drivers who seek a high quality motor oil to deliver the best performance from their vehicle can be confident in their choice."
Alongside the launch of this new top-tier range, the Shell Helix core portfolio has been restructured to help drivers more easily identify the best lubricant for their vehicle. The comprehensive line of multi-fuel passenger car motor oils ranges from mineral oils Shell Helix HX3 and HX5, and HX7 oils with synthetic technology, to top-of-the-range Shell Helix Ultra. The Shell Helix core portfolio is designed to meet the requirements of the majority of Oil Engine Manufacturers (OEMs), as well as the most modern industry specifications.
As part of the portfolio enhancement, redesigned product labels will make product identification simpler and quicker. Information such as viscosity grade and fuels stability are clearly visible, to allow drivers to easily identify the oil that best suits their requirements. On top of this, the labels now feature QR codes that link directly to supporting information that can help drivers to learn more about their motor oil, giving confidence in the choice.