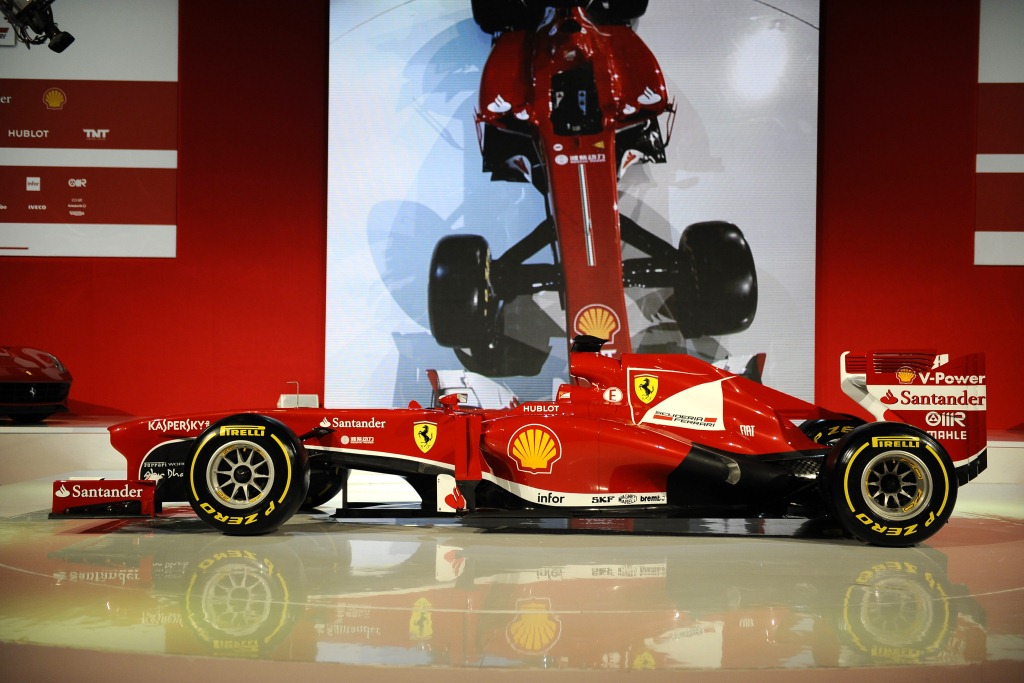 The hotly anticipated unveiling of Scuderia Ferrari's latest single-seater Formula One car took place today in Ferrari's home town of Maranello, Italy. The new car, which will be driven by Fernando Alonso and Felipe Massa during the 2013 Formula One season, was revealed to a packed room of international journalists all eagerly awaiting the first glimpse of the Ferrari F138.
Having been forced to cancel last year's launch ceremony because of heavy snow, Ferrari had no such problem this time around. The event was attended by several Ferrari VIPs, including Luca di Montezemolo, Stefano Domenicali, Fernando Alonso and Felipe Massa. Alonso narrowly missed out on winning the Drivers' Championship last season so will be hoping that the many months of hard work on the F138, from both Scuderia Ferrari and Technical Partner, Shell, can help him to win his third world title.
The F138 is the 59th car built by Ferrari specifically to take part in the Formula One World Championship. The name comes from a combination of the current year and the number of cylinders, to mark the fact that this is the eighth and final year of competition for the V8 engine configuration.
This car constitutes the Scuderia's interpretation of this year's Technical and Sporting Regulations, which in fact are substantially the same as those from last season. Therefore the F138 can be seen as an evolution of the F2012, in terms of its basic design principals, although every single part has been revised in order to maximise performance, while maintaining all the characteristics which were the basis of last season's extraordinary reliability.
The roots of the partnership date back to 1929 when Shell supplied fuel and lubricants to Enzo Ferrari himself. The Technical Partners both contested the first Formula One season together in 1950 – and last season they celebrated their 500th race together. The Technical Partnership with Shell has led to further progress on the fuel and lubricants front, aimed at increasing performance in overall terms and also on maintaining it throughout the engine's life, as well as reducing fuel consumption.
"Thank you to our long-term partner Shell for supporting Ferrari since the very beginning. Shell has given us more horsepower and we have asked for more in the coming years." Stefano Domenicali, Team Principal Scuderia Ferrari "The car looks fantastic and we really can't wait to see it performing on the track. Shell has worked very closely with Scuderia Ferrari every step of the way in the development of high performance fuels and lubricants for the F138. We're extremely excited about the team's prospects for the coming season." Richard Bracewell, Shell Global Sponsorships Manager