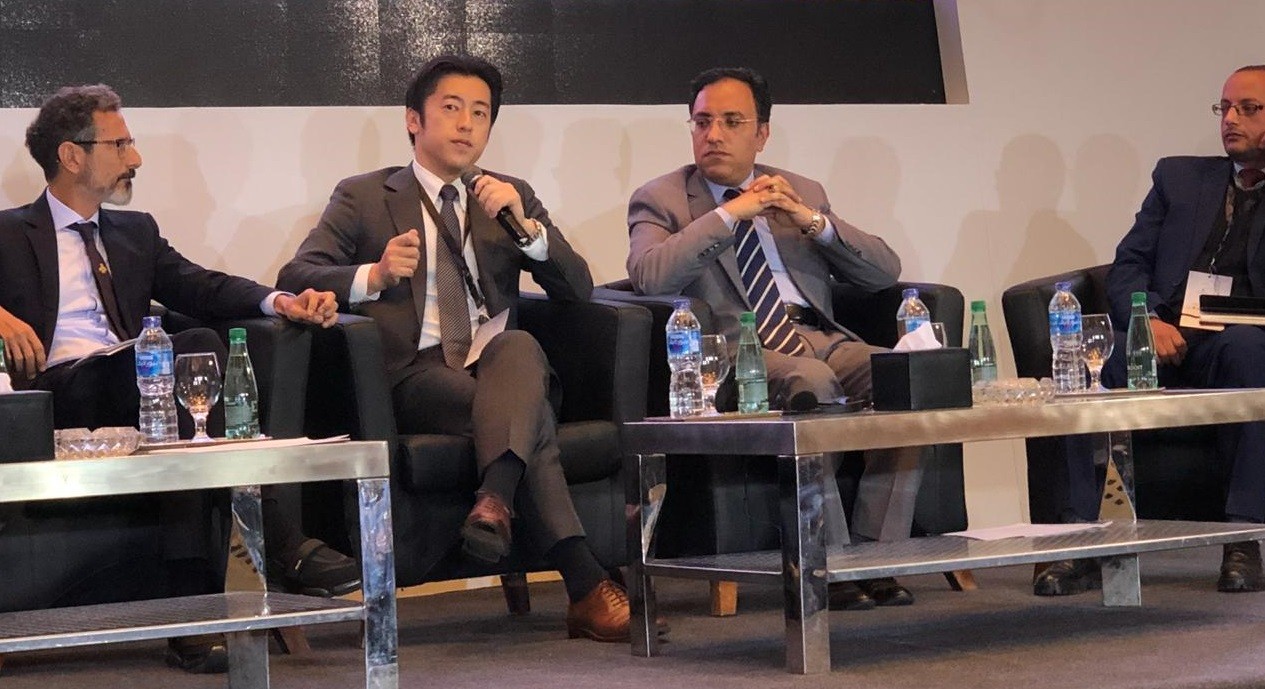 Cairo, 19 December 2018 – The 5th Annual Egypt Automotive Summit, one of the major events of the automotive sector in Egypt, took place in Cairo and looked at government plans for developing the Egyptian automotive sector, which include the possible introduction of electric vehicles (EVs) to the local market.
The summit was opened by Minister of Trade and Industry Amr Nassar, and Minister of Public Business Enterprise Hisham Tawfik, with CEO of Egypt Automotive Mohamed Abul Fotouh chairing a discussion on recent automotive-sector developments in Egypt. The event brought all government automotive officials and industry leaders together; from ministries, authorities and automotive manufacturing companies.
Speaking on a panel of "Electric cars leads the future", Nissan Motor Egypt Chairman and Managing Director, Kohei Maeda, laid out the vision for always moving forward, bringing the latest technologies and aligning with the fast pace of global innovations and developments in the EV sector.
Outlining the brand's promise of "Innovation that Excites", Maeda spoke about Nissan pioneering advances with EVs and reminded everyone that Nissan was first to bring an entirely 100 percent mass-produced electric car to the international market, the Leaf. "Nissan is a global leader in electric vehicles, and it is clear the EV-era is coming. We have 7 billion people in the world, and it is expected to be 10 billion in 2050."
Maeda highlighted the need to develop technology toward alternatives and pointed out that launching EVs needs not only an improved infrastructure but also a whole new eco-system, "In Egypt, mass-market is between LE 200,000 and 500,000. The cost of EV at the moment is much higher than that." He also reflected on the importance of backing from the sector as a whole, and beyond, "Like other countries, we need support from the government, support from the market, to launch EVs in an affordable price range."
Already having introduced Blade Glider at Automech Formula last September, no one is in any doubt about the Nissan no-compromise commitment to an environmentally responsible, zero-emission future. At the Summit, Maeda pointed at another example of the commitment, "When we launched the first-generation Nissan Leaf, it had 24 kWh battery and could drive 180 km. Our current second-generation Leaf has a 40 kWh and can drive 400 km."
Referring again to the importance of the automotive sector coming together in Egypt, to innovate EV locally and develop the market, "We have to create an eco-system in the country, look at the customer experience and develop the customer mind-set."