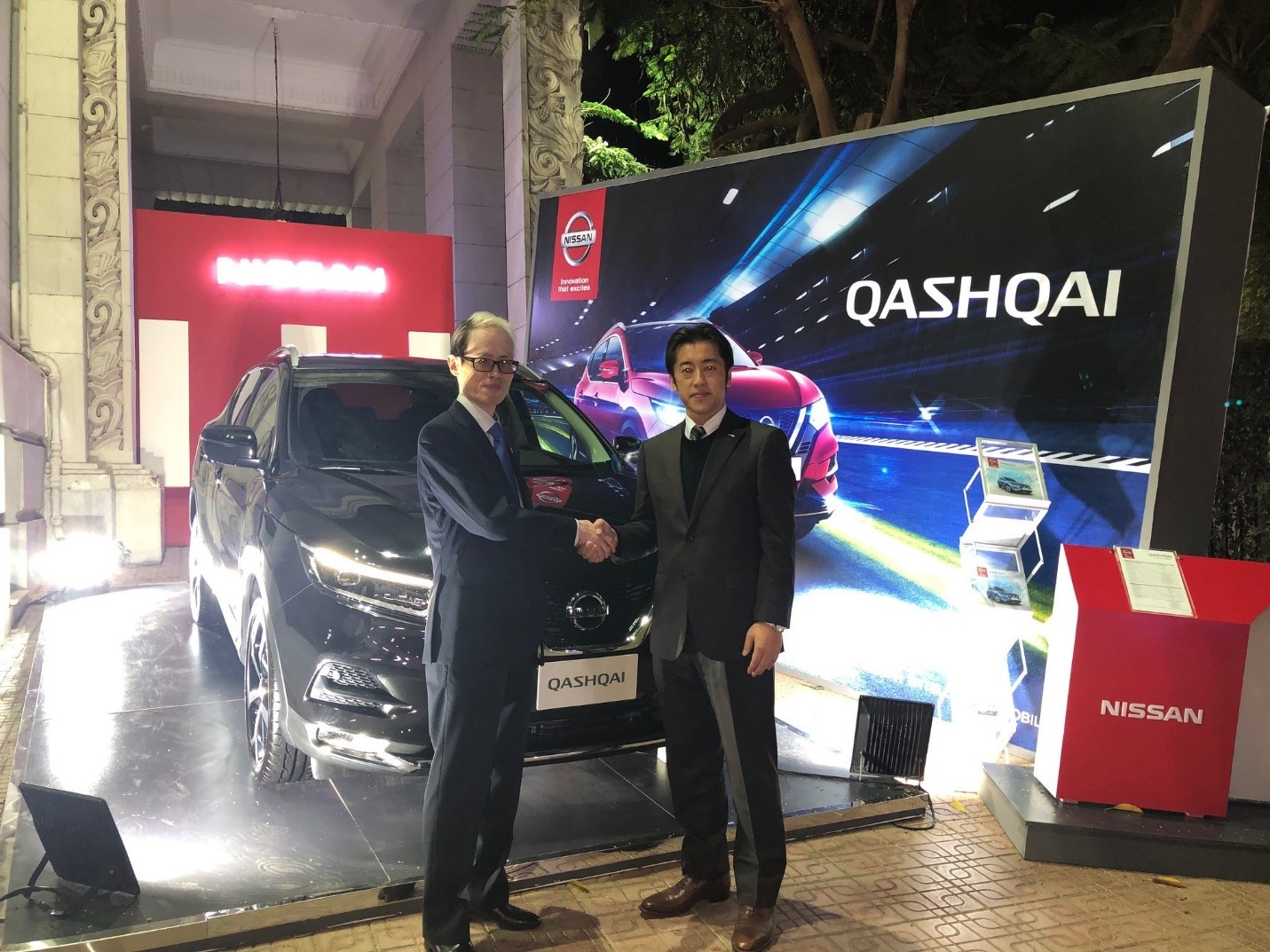 Cairo, Egypt – November 26, 2018 – Nissan Motor Egypt participated in the annual celebration of the Japanese Emperor's birthday at the Japanese Ambassador's residence in Cairo. The event was attended by international diplomats, ambassadors, investors and VIPs.
By participating in such events, Nissan confirms its commitment to the Egyptian market, not only in producing cars, but also in taking part in societal and cultural affairs. The Emperor's birthday is an important event that is celebrated every year.
Nissan strategy focuses on increasing local production of its cars to achieve the highest growth rate in AMI markets, one of the most important and emerging markets in the world for Nissan. As Egypt seeks to restructure the economy and attract investors, Nissan has become key to the Egyptian automotive industry and a sustainable partner for the growth and development of the local economy.
This year, Nissan displayed the new accessorized Qashqai, one of the bestselling SUVs in Egypt and around the world. The new model features Nissan Intelligent Mobility, including Around View Monitor to help drivers anticipate unexpected situations.
The new Qashqai also includes luxurious features such as panoramic sun roof, immaculate 19 inch alloy wheels, front and rear sonar and adaptive front light system. It reaches new levels of refinement with improved overall interior quietness and reduced engine, wind and road noise.
It also features an Intelligent Start and Stop system and delivers superior performance thanks to its  1.2 lit turbo engine that works with 92 OCTAN, making the vehicle one of the most efficient and economic cars in its category.
Nissan is the most popular Japanese auto- brand in the country. It offers diverse car options suitable for Egyptians and is expanding the reach of its service and maintenance centres to meet the needs of new and existing customers across the country.