MARRAKESH, Morocco 23 January 2019 – Nissan e.dams demonstrated strong pace but suffered ill-fortune in the second round of the ABB FIA Formula E Championship in Marrakesh.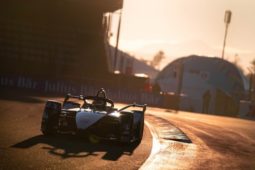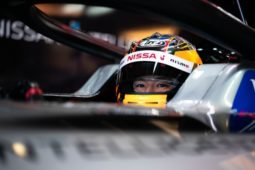 While Sebastien Buemi was credited with an eighth-place finish, the Swiss driver's pace throughout the day indicated that success for the first-ever Japanese brand to join the championship could be just around the corner.
Nissan is using the Formula E series to demonstrate the performance side of Nissan Intelligent Mobility – the brand's vision for how cars are driven, powered and integrated into society.
The Nissan e.dams driver's qualifying performances in the two races held so far in season five place him as the championship's best performing qualifying driver. Buemi topped the times in the second qualifying group and finished second overall in the combined qualifying times. For the second race in a row, he started on the second row after recording the fourth-fastest time in the Super Pole shoot-out.
"This was not the result we were expecting after a great effort in the morning practice sessions and qualifying," said Nissan global motorsport director, Michael Carcamo.
"We had a bit of bad luck in the first corner. Sebastien did everything he could to avoid the incident, but that put us in a compromised position. He did a great job to run back through the field to score points, and that certainly demonstrated that we were still competitive."
"After today's race we are also setting our sights on Santiago. We will analyze where we and our competition is, in regards to overall pace and look at areas where we can improve," said Jean-Paul Driot, Nissan e.dams team principal.
"Our preparation is the same even if we won the race – doing our homework is imperative."
Round three of the championship will be held in Santiago, Chile in only two weeks at the new 2.4km Parque O'Higgins circuit.