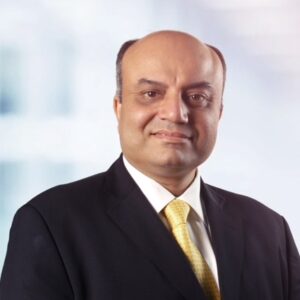 Network International (Network), the leading enabler of digital commerce across the Middle East and Africa (MEA) region, has announced the appointment of Sandeep Chouhan as Group Chief Business Transformation and Technology Officer.
Bringing global experience in spearheading Business and Technology Transformations at some of the world's leading financial institutions and payments businesses, Sandeep will be responsible for driving Network's group-wide strategic transformation to accelerate business growth, operating efficiency and innovation in processing and acquiring products, as well as reducing time-to-market for banks, merchants and fintechs.
A reputed figure in the global banking and payments industries, Sandeep most recently served as Group Chief Operating Officer of Abu Dhabi Islamic Bank (ADIB). He brings with him over thirty years of consumer banking and payments experience in business management, digital transformation, technology modernisation and agile operations. Sandeep has a track record of building and running technology, digital and operations at Citi, Discover Card, Barclays, Mashreq, CBQ and ADIB.
"Sandeep's experience as a Transformation and Technology expert of leading financial institutions and payments businesses will ensure that we accelerate product innovation and time-to-market for our customers, enabling them to achieve their goals," commented Nandan Mer – Group CEO of Network International.
Sandeep Chouhan – Group Chief Business Transformation and Technology Officer at Network International, added, "I am honoured to be joining the MEA region's most prominent payments enabler, and absolutely thrilled to be spearheading innovation and strengthening our technology offerings to provide world-class digital services to our customers and create the next-generation payments ecosystem.