Egypt's boutique communications agency – MEAComS – only Egyptian winner to attended African Excellence Award ceremony in South Africa
Cairo, Berlin 4 May 2016, The winners of the inaugural African Excellence Awards, representing nine African countries, were recently recognized at a special ceremony in Cape Town, South Africa.
The official ceremony for the African Excellence Awards was held at the Radisson Blu Hotel Waterfront in Cape Town on 21 April 2016. During the day, thirteen proud winners presented their cases at the Symposium to an intrigued audience. After this unique knowledge exchange, celebrations continued with the Winners Dinner, where the winners were presented with their trophy.
46 categories, ranging from "Agency of the Year" and "Brand Relationship" to "Website" and "Social Media", were open for applications. More than 2,600 applications were submitted worldwide and the turnout to the celebration was beyond expectation. Amongst the proud winners in Africa were top agencies like Grayling, Weber Shandwick, Verve Marketing and Communication or MEAComS and organisations like Unilever, AfrAsia Bank Limited, University of the Free State or Malaria Consortium.
Please see the African Excellence Awards website for the complete winner list:
http://af.excellence-awards.com/af/winnerlist-2015/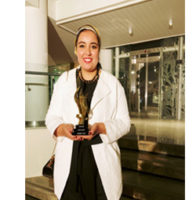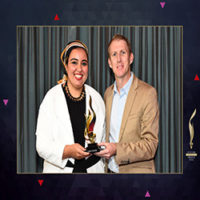 Fatma z. Ahmed, founder and managing director of MEAComS, says she is proud to represent Egypt as an award winner in the "Best Corporate Video" category. The company's short film marked its 7th anniversary since MEAComS opened its doors.
"My team and I have worked so hard to get to this point. We wanted to show the world all the amazing projects we have pioneered over the years, as well as the breadth of clients who have joined us on our journey to success. We are also leveraging this video as an example of the quality digital prowess our team has for creating dynamic multimedia campaigns that complement traditional and online marketing tools," she said. "We are looking forward to growing even further thanks to our comprehensive suite of services."
The African Excellence Awards are a part of the renowned Excellence Awards brand, celebrating the best of PR and communications. The brand was established in Europe in 2007. Today, after expanding globally, the awards have gone global and run concurrently in five regions worldwide. The African Excellence Awards' aim is bringing together some of Africa's leading communications firms all vying a grand prize and recognition from their peers.
For more information, please see http://af.excellence-awards.com