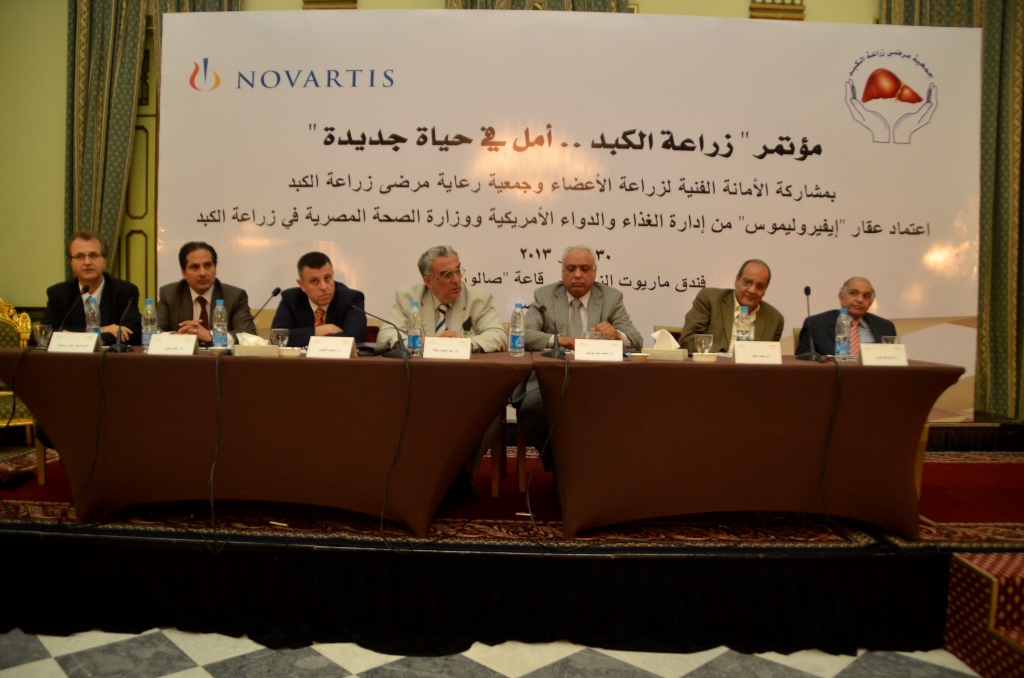 Cairo, Egypt– Under the title 'Liver Transplant: Hope for a New Life', the Association for Care of Liver Transplant Patients held a press conference in cooperation with Novartis Pharma Egypt, highlighting achievements in liver transplant surgery in Egypt. The conference shed light on the causes of liver failure, leading to an inevitable transplant, risks and common complications in patients, as well as the latest breakthrough in post-liver transplant surgery treatment and care.
"Following liver transplant surgeries, the patient is given immunosuppressant drugs to prevent organ rejection and remains on this treatment for life," explained Dr Refaat Kamel, Professor of Surgery at Ain Shams University. "An independent study of nearly 70,000 patients who had performed non-renal solid organ transplant between 1990 and 2000 showed that the rate of chronic renal failure was greater in liver transplant recipients than in recipients of any other solid organ transplants, except for intestinal transplants," he added.
Prominent experts in the field of liver transplant attended the conference, including international specialist Dr Faouzi  Saliba, Associate Professor of Gastroenterology and Hepatology at Paul Bruce Hospital in Paris. "Everolimus is the first Food and Drug Administration (FDA) approved mTOR inhibitor to prevent organ rejection in adult liver transplant patients in the US, where it is already approved for kidney transplant," explained Dr Saliba. "The approval was based on the largest liver transplant study to date which showed that an Everolimus-based protocol led to comparable efficacy and 10mL/min higher renal function as measured by estimated glomerular filtration rate (eGFR) for Everolimus versus standard protocol at 12 months. It is the first mTOR inhibitor to receive FDA approval, in more than 10 years, and is proven to increase patients' lifespan post liver transplant surgeries," he added.
Egypt has one the highest global mortality rates from liver fibrosis and cirrhosis. The World Health Organization estimates that around 42,000 people in Egypt are in need of liver transplants as of 2010, highlighting the considerable burden this issue poses for patients and their families.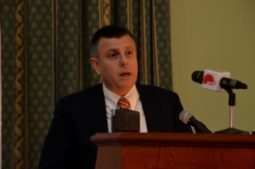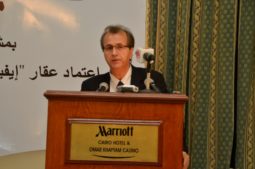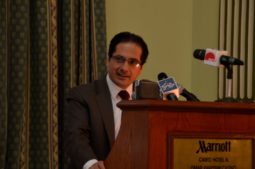 Liver transplant specialists in Egypt have also asserted the success of Everolimus in post-transplant patients. "Everolimus works by binding a protein called mTOR, and acts synergistically with CNIs, offering an opportunity to lower CNI exposure. Everolimus provides patients with reduced liver fibrosis progression and improvements in renal function, while also inhibiting malignant cell proliferation," explained Dr Mahmoud El Meteini, Professor of Surgery at Ain Shams University and Director of Ain Shams Center for Organ Transplant.
In 2012, the decision to introduce organ transplant in Egypt was finally granted by the Health Ministry to 33 hospitals and medical facilities. The decision was largely the result of advocacy efforts exerted by the Head of the Technical Secretariat of the Organ Transplant Association, Dr Abdel Hamid Abaza. He believed that allowing organ transplant operations in Egypt would transform the lives of thousands of Egyptians and their families.
On the role of the Society of Liver Transplant Patients, Dr Mohamed Abdel Wahab, President of the Society and Head of the Liver Transplantation Program in Mansoura said, "the Society helps underprivileged patients by contributing to the costs of liver transplant operations and necessary medical tests. It also organizes medical convoys to provide medical support to patients and organizes awareness campaigns on liver failure."
'We are happy to support the launch of educational programs in collaboration with the Association for Care of Liver Transplant Patients, to train doctors registered in the Association," said Dr Salah El Sharkawy, Novartis Vice President and Spokesperson. "The program will play a central role in the ongoing education of doctors, in addition to partaking in public campaigns on the serious impact of the disease on Egyptian society," he added.