A joint initiative with education specialists to support Distance Learning in the Middle East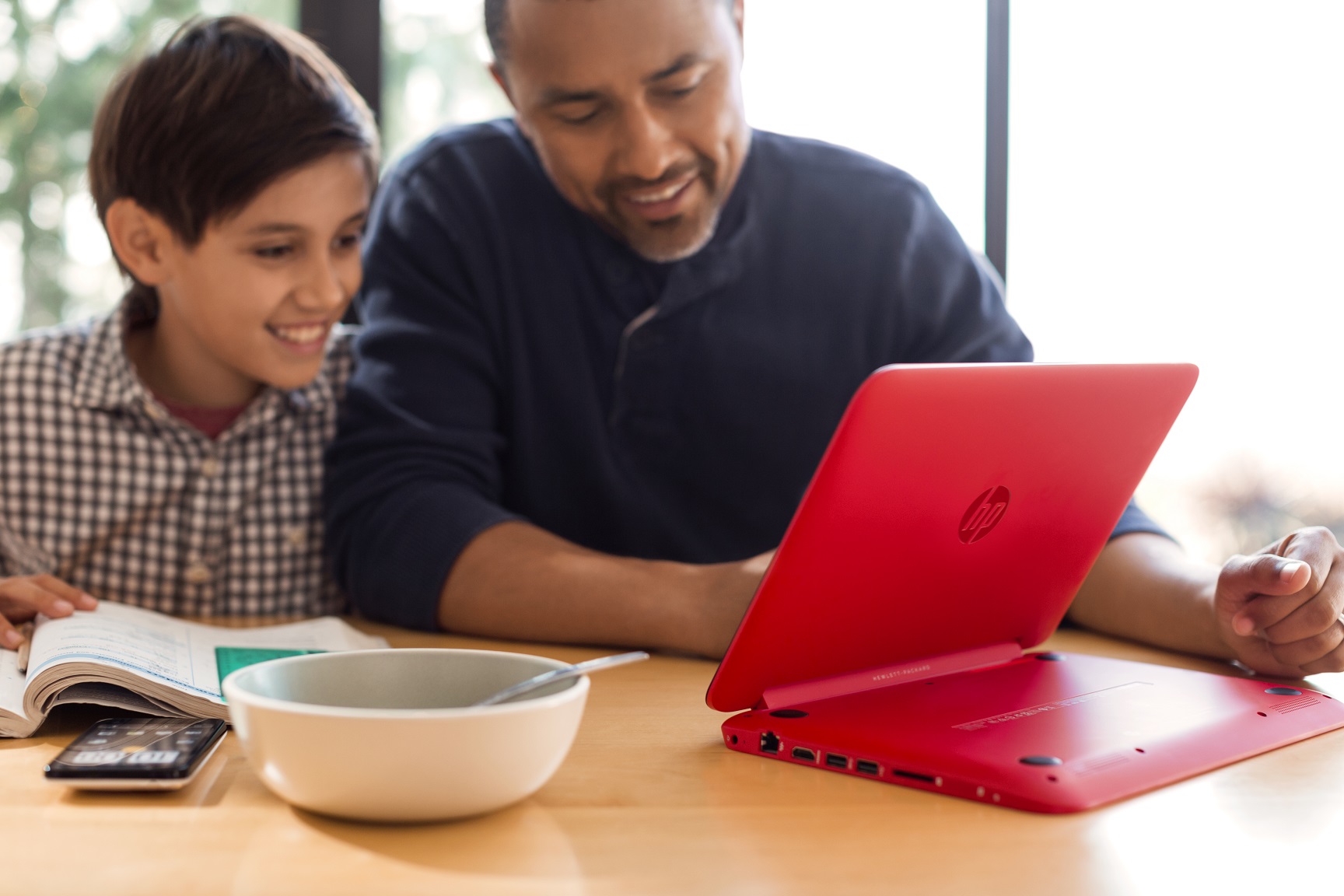 Cairo, Egypt– April 6, 2020 – HP Inc. announced the launch of BeOnline programme in collaboration with Classera, the leader in Learning Management Systems, and Mirai, a learning innovations group focusing on learning strategy and digital pedagogy.
In line with the most recent regional governments' directives for distance learning, the programme aims to support schools and universities in establishing a fully-fledged virtual learning environment, by providing expertise and tools at no cost.
BeOnline programme gives schools access to the full ecosystem needed for a comprehensive remote learning environment – pedagogical consultancy for online education provided by Mirai; a robust learning management solution from Classera, and HP's IT consultancy on the required infrastructure. These services will be provided to schools until the end of the academic year at no cost. Classera and Mirai will help education providers by curating online learning pathways including the creation of a complete virtual school set-up that includes digital lesson plans, virtual assignments, e-attendance, e-assessment among other support functions. Besides IT consultancy, HP will provide schools with the HP LIFE program – a set of 32 modules on business and technical skills for youngsters. The modules are available online and students can self-pace the courses and receive certificates on completion.
BeOnline is part of HP's commitment to enable better learning outcomes for 100 million people globally by 2025 and run focused pedagogy-oriented programs to deliver on its education and sustainability goals – Classroom of the Future, HP Learning Studios, Digital School Awards, HP LIFE and HP Teaching Fellows.
Commenting on the launch of BeOnline in the region, Mathew Thomas, Vice President and Managing Director, Middle East, HP Inc. said, "Families and the education sector in the Middle East have faced severe disruption with schools and universities in most countries being partially or fully closed for an extended period. This program is designed to help schools and universities to quickly adopt distance learning. Today, technology can support new styles of learning. PCs and tools designed for education can offer students flexibility of time, place, and pace of learning, whether in or out of the classroom, or in a blend of environments. Technology can not only engage students and improve learning outcomes, but also help to equip them with the skills they need for the future".
Mohammad Almadani, CEO of Classera Inc. said "Governments go above and beyond to minimize the disruption of the education sector that is currently being felt across many countries due to the Covid-19 pandemic. Ensuring a smooth transition towards establishing a fully-fledged and effective distance learning environment, Classera is excited to partner with HP and Mirai to launch the BeOnline programme. Classera will leverage its experience with virtual schools and nationwide deployments to provide a special version of Class Light Learning Management System that can be used for managing, administrating and delivering course content and educational materials, with online collaboration, electronic assignments and instant reporting.  This will ensure students are continuing and progressing with their studies in this turbulent period."
The first Learning Innovations Organization in Middle East and Africa, Mirai, will support by providing its digital pedagogy advisory service free of charge to help establish a robust distance learning program.
Christine Nasserghodsi, Co-founder and Managing Partner of Mirai Partners said: "As online learning continues in most communities, ensuring that students advance in their learning progression during this period and beyond is paramount. We are delighted to join forces with HP and Classera to launch the BeOnline initiative. Mirai will provide guidance on digital pedagogy to support schools in teaching, learning, digitization, and quality assurance to enable the implementation of a fully-integrated online learning programme."
In addition, dedicated in-country HP Channel Partners will assist in ensuring schools' IT infrastructure is ready for the new era of learning and teaching.
For more information on BeOnline, please click here.