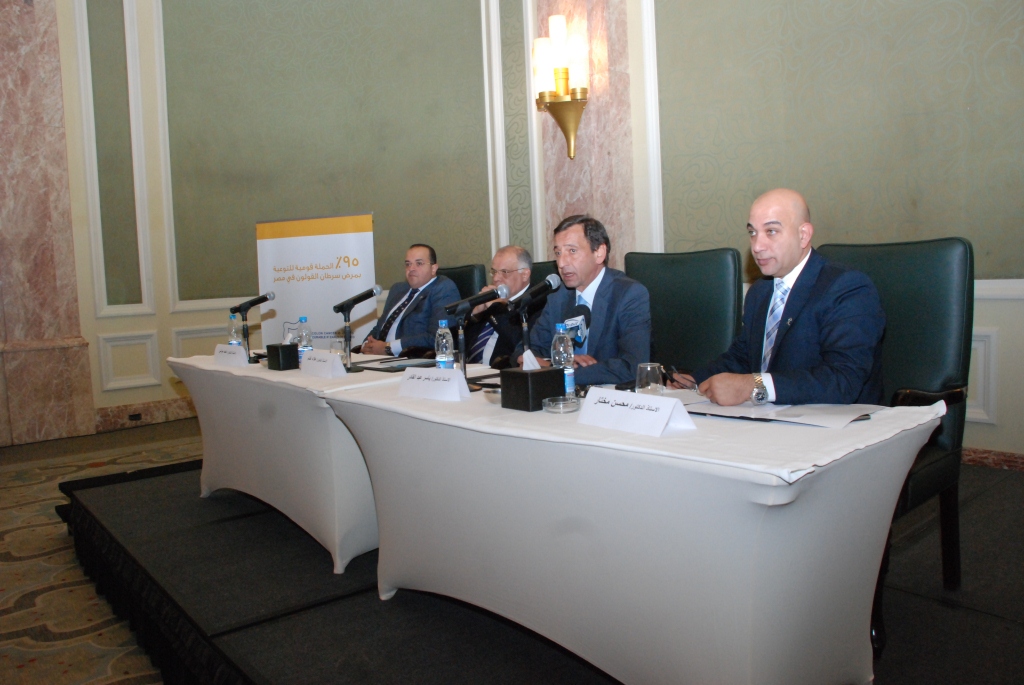 March 14, 2012, Cairo: Egyptian cancer awareness foundation CanSurvive kicked off its second annual "95%" campaign to raise awareness of the treatment, testing and prevention of colorectal cancer.
If colorectal cancer is detected early, around 95% of patients beat the disease and go on to live long and healthy lives. This is why it is important to understand the factors that contribute to this type of cancer and to get tested immediately if you exhibit symptoms or are in a high risk group.
The "95%" campaign is in collaboration with the Egyptian Initiative for Personal Rights (EIPR), which promotes the idea that every patient has the right to receive the best medical care, regardless of race, religion or ability to pay. The campaign will continue throughout March, which coincides with World Colon Cancer Awareness Month.  CanSurvive members will set up "awareness centers" in hypermarkets such as Carrefour stores in Cairo and Alexandria as well as leading sporting clubs, where shoppers and sports enthusiasts can learn about colorectal cancer and, more importantly, how to lead healthy lifestyles.
"This initiative support the efforts of an association that works extensively to raise awareness on various types of cancers and the health and psychological implications in dealing with it," says Dr. Mohsen Mokhtar, Professor of Clinical Oncology at Cairo University and Chairman of CanSurvive. "In an effort to inform Egyptians about this disease, we are hosting several activities to spread awareness about colon cancer as well as how Egyptians can prevent being diagnosed with cancer," He added.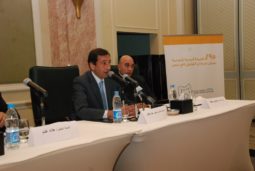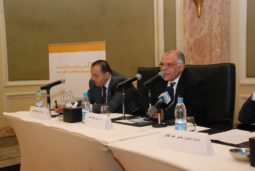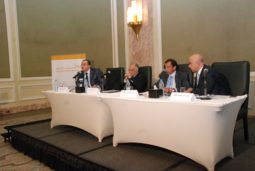 Colon cancer occurs in the large intestine and is also known as colorectal cancer or bowel cancer. It makes up about 13% of all cancer cases and is the second leading cause of cancer deaths world-wide.
"The initiative is being launched in Egypt to raise awareness of a disease that is now widely spread across the country," stated Dr. Yasser Abdel Kader, Professor of Oncology and Nuclear Medicine under Kasr Al Aini's Faculty of Medicine and head of the Oncology Center at Kasr El Aini Hospital. "There are always high hopes that patients can be cured of colon cancer since it responds well to treatment, even in advanced cases. Due to scientific discoveries in cancer treatments like wave treatment, recovery rates have significantly increased from 5% up to 60%. In some cases it has even reached up to 78%," Dr. Kader explains.
Dr. Alaa Ghannam, the Right to Health Program Manager for EIPR, stresses that every Egyptian should be granted the right to high-quality early detection services without discrimination, which should be available through comprehensive and fair insurance coverage for all Egyptians.
"The initiative is aimed primarily at raising awareness to the importance of early detection of disease. The only way to detect the adenoids is by getting a laparoscopic exam. Cancer can develop for up to 10 years inside the patient's body before the patient starts to complain. Colon cancer starts with benign adenoids that turn into cancer cells and penetrate the layers of the colon," says Dr. Ahmed Moeness, Professor of Gastroenterology & Hepatology at the Ain Shams University Faculty of Medicine and member of the American Association for the Study of Liver Diseases and American Society for Gastrointestinal Endoscopy.
Dr. Moeness adds: "To encourage people to get tested, we are offering discounted exams in March to encourage citizens to get checkups."
Colorectal cancer is the fourth most prevalent cancer around the world and its numbers have increased over the past ten years as a result of diets high in fat and low in fiber as well as idle lifestyles.
In Egypt, the rates of colon cancer are between 10% to 14%, according to a study approved by the World Health Organization. Although, this is still low compared to the West, the numbers are also increasing as a result of changing dietary habits and reliance on fast food.