Showcasing future of office technology, Canon also unveils new cost-effective PIXMA G Series printers for homes and offices
Cairo, Egypt – 23 August, 2016 – As part of its drive to support local businesses through cutting-edge technologies, Canon, a leader in imaging solutions, has outlined its strategic growth plans for the Egypt market while announcing the launch of its new PIXMA G-Series printers under the newly formed Canon Central and North Africa (CCNA) business division.
The division—which covers operations in Egypt—was formed in December 2015 to demonstrate Canon's commitment to operating closer to its customers and meeting their demands in the rapidly evolving Egyptian market. With the new division, CCNA will provide an increased on-ground support and will focus on developing the local technology market across all B2B and B2C product categories.
"The formation of Canon Central and North Africa will energise our operations across Egypt as we roll out our strategy of growing our reach and engaging our customers. We welcome our partners to this new entity and hope to continue building a mutually beneficial partnership in the days ahead," said Somesh Adukia, B2C Sales Director, Canon Central and North Africa (CCNA).
According to an industry report by Smithers PIRA, the Middle East print market is expected to grow by 7.5% on average per annum to reach approximately $26.3 billion by 2018. In Egypt particularly, there is a growing number of printers and manufacturers of printing materials (estimated 8,000) and the industry is looking forward to a bright future.
The latest printers launched by Canon in Egypt belong to the PIXMA G Series– the PIXMA G1400, PIXMA G2400 and PIXMA G3400 – and are capable of printing up to 7,000 colour and 6,000 black pages from a single set of ink bottles. Featuring Canon's brand new genuine Continuous Ink Supply System (CISS), each printer uses refillable ink tanks to offer volume printing that significantly reduces ongoing ink expenditure.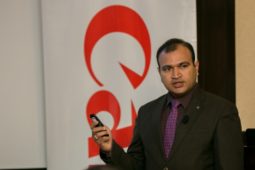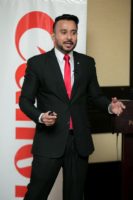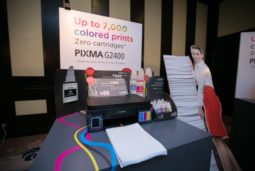 "The demand for cost effective all-in-one office inkjet printers has significantly increased in Egypt for offices where high yield printing is the norm, or home users who enjoy printing all their best photographs. These printers offer genuine value and low cost printing, with an unrivalled page number output for ultimate productivity. We are happy to cater to this growing segment and take forward Canon's vision of providing cutting-edge technology to business and home-office users," added Adukia.
Speaking about their partnerships in the region, Adukia stressed how instrumental the channel partners are to their success. "As the first-point for market feedback, our partners provide us valuable insights on customers. By listening to them and working with them, we will continue to expand our business in 2016. We see strong growth opportunities in the region and we will continue to add value to all our stakeholders during 2016."
Designed for quality, detail and ease
The PIXMA G1400 is a single function printer, while the PIXMA G2400 and PIXMA G3400 are All-in-One printers offering print, scan and copy functionalities. Each printer incorporates a durable FINE print head system for high quality prints at fast speeds, as well as technology that stops air penetrating the ink feeding tubes, ensuring reliability and stability when printing in high volumes. For prints with high levels of detail the 2pl, 4800x1200dpi print engine offers smooth gradations and fine detail, perfect for intricate documents or high-quality photographs. Each model in the range also prints borderless 4 x 6" photos in as little as 60 seconds.
The new compact refillable ink tank models combine an aesthetic design and ease of use. The four high-yield, front facing ink tanks are immediately visible, making it simple and fast to check ink levels, while the uniquely designed ink bottles make topping up a quick and mess-free task.
Connected creativity
For connected printing the PIXMA G3400 is Wi-Fi enabled and offers printing without wires from a PC as well as smartphones or tablets, with full compatibility with Canon's new PRINT app. Cloud printing lets you send documents and photos to print from anywhere in the world, and remotely print from popular services including Instagram™, Google Drive™, Facebook™, Dropbox™ and Flickr ™. For truly creative photo printing the PIXMA G3400 is also compatible with Canon's Easy-PhotoPrint+. Accessible from tablets or a web browser, the software accesses your photos and lets you edit them before printing creative projects such as greeting cards or calendars.
The new printers all come with Canon's My Image Garden software, which includes a range of applications including Creative Park, helping you print a variety personalised creations including cards, crafts and even high-detail paper arts.