More students than ever before will collect their Cambridge International Examinations results today, following a surge in popularity of Cambridge qualifications in Egypt and around the world.
Globally there has been 15% growth across all Cambridge qualifications this year, including 8% growth in entries for Cambridge International A Levels and 23% for Cambridge IGCSEs.
There are now 106 Cambridge schools in Egypt, where over 63,000 exam entries for Cambridge qualifications were made in June, with a 9% increase compared with 2014.
Egypt:
· There was 8% growth for Cambridge IGCSE, with more than 48,000 entries.
· The most popular Cambridge IGCSEs are: First Language English and Physics, which have risen by 10%, accounting for over 11,000 entries.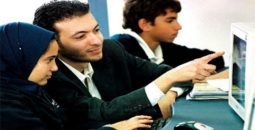 Waseem Al Hanbali, Regional Director for Middle East and North Africa, Cambridge International Examinations said, "The success of Cambridge learners in Egypt is a reflection of the hard work, dedication and maturity of the students and the expertise, effort and enthusiasm of the teaching and support teams. I'd like to congratulate all learners for their hard work that has opened up many exciting opportunities for the next stage of their education. I'm delighted that our community of Cambridge schools in Egypt continues to grow."
Mrs. Omnia Kassabgy, Managing Director of British School in Egypt BSE said, "Cambridge IGCSE is one of the most sought-after and recognised qualifications in the world. It is very popular in Egypt, because it develops and encourages vital educational skills. It is also the perfect preparation for success with advanced programs in our students' final two years of study."