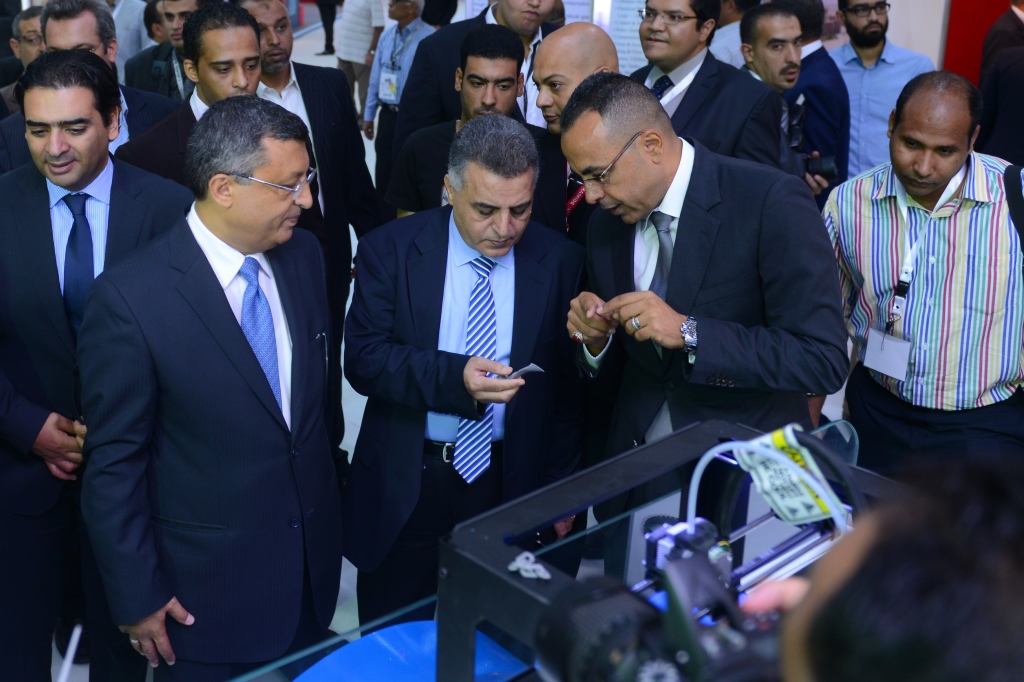 Cairo, Egypt; September 6, 2014: GE (NYSE: GE) is showcasing the competencies of its Distributed Power solutions that draw on non-traditional sources of power generation to deliver power where it is needed most, and thus meet Egypt's growing demand for electricity at the Cairo Energy Oil & Gas International Conference & Exhibition being held from September 6 to 9, 2014, at Cairo International Convention Center.
Organized under the patronage of the Egyptian Ministry of Petroleum, Cairo Energy 2014 brings together experts from across the world to discuss opportunities in the Egyptian energy sector with a focus on renewable energy including solar and wind. GE is one of the main sponsors of the event, and the company's senior leaders will highlight advanced solutions in distributed power at the conference.
Sofiane Ben Tounes, President & CEO, GE, North East Africa, said: "GE recognizes the efforts of the Egyptian government in rationalizing consumption and diversifying energy sources. We would like to express our willingness to invest in projects that can support the government's efforts. With over 40 years of operation in the country, GE has been a strong growth partner in supporting the country and the people in meeting their energy needs. We work with our partners to deliver efficient and reliable power solutions that address their diverse requirements. At Cairo Energy 2014, we are not only showcasing our technologies that enhance the operational efficiency of power plants but also the newest solutions from our Distributed Power business that helps deliver power where it is needed most, in addition to drawing on renewable sources."
He added: "With electricity consumption in the country growing at an average of 7 per cent annually, GE is committed to support the expansion of key power plants in the country as well as partner in initiatives that will position the country at the forefront in renewable energy.
"Our Distributed Power solutions enable our partners to generate efficient and reliable power at the point of use, and will be a game changer for the industry. The aeroderivative gas turbines, Jenbacher gas engines and Waukesha gas engines, which can generate power from 100 kW to 100 MW, are ideally suited to tap alternative sources including landfill and other renewable sources."
Globally, GE's Distributed Power provides a wide range of customers from industrial businesses and developing communities to government agencies to address emergency power situations— with the ability to generate reliable, sustainable power whenever and wherever it is needed. In the MENA region, GE's Distributed Power solutions are deployed extensively to generate power from landfill, thus adding to environmental sustainability. All products are certified to GE's ecomagination initiative that places the highest emphasis on the environment while adding to the operational efficiency of clients.
Today, more than 86 advanced GE gas turbines support Egypt's energy sector and electricity needs. GE recently delivered six advanced 9FA-technology gas turbines and services to support the expansion of the Giza North and Banha power plants, whereby two more gas turbines will be installed at Giza North in 2015. The expansions will add a total of 3,000 MW to the country's power grid. GE's advanced technologies also enhance the operational efficiency of the Cairo North, Kuraymat and Demietta power plants.
In another key partnership, GE has signed an agreement to support Carbon Holdings in Egypt on a US$5 billion naphtha cracker plant in Ain Sokhna. Featuring a power, water desalination and water treatment plant, the complex will employ efficient combined cycle technology to generate 300 MW of power. The water desalination plant, working on reverse osmosis filtration technology, has a generation capacity of 3,800 cubic meters per hour.
GE will deliver an integrated solutions package featuring technologies and equity to the Carbon Holding project, one of the world's largest petrochemical undertakings, as part of a US$500 million agreement. This is part of the US$2 billion investment announced by GE in facility development, skills training and sustainability initiatives across Africa by 2018.
In the energy sector, GE Oil & Gas partners with Egyptian Liquefied Natural Gas (ELNG), one of the world's largest producers of liquefied national gas (LNG). Established with the Egyptian Natural Gas Company, GE's Pipeline Integrity Management Center of Excellence (PIMCOE) is focused on delivering proactive and cost effective services to Egypt's national gas grid and other customers in the petroleum sector.