Cairo, 2 October 2017, Shell Lubricants Egypt signed a new partnership agreement with Fiat Chrysler Automobiles (FCA) Egypt, whereby Shell becomes the only recommended supplier for aftermarket engine oils for Jeep and Chrysler.  This local partnership is part of an international agreement between FCA and Shell Lubricants around the world.
Mr. Saher Hashem, Shell Lubricants Egypt Managing Director said, "We are pleased to enter into a new exclusive agreement with Fiat Chrysler Automobiles (FCA) and becoming their only recommended supplier in Egypt,  as a result of this agreement, Shell has expanded the scale of its partnerships across several leading brands in the automotive sectors, all of which reflect our values and leading role in the Egyptian market." "Shell is proud to offer advanced technology that ensures a longer lifespan for engines and suits different driving conditions. The partnership between two global and leading companies means more success for both companies." added Hashem.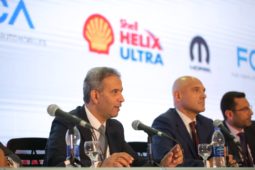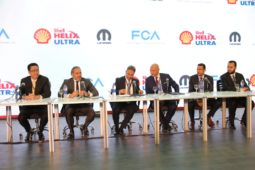 The agreement was signed during the press conference held by Shell Lubricants Egypt, on the side-lines of the Automech Formula's 24th Cairo International Motor show, which was sponsored by Shell Helix Ultra. Shell Helix Ultra PurePlus Technology has been a radical step to Shell Helix Ultra brand, adding a new strategic dimension to Shell policy of focusing on GTL technology rather than refining mineral engine oils.
Francesco Monaco, Chief Executive Officer of FCA Egypt, said "Our partnership with Shell is a result of our constant endeavours to provide the best to our customers. In this partnership, we guarantee to Jeep and Chrysler customers the best after-sales service, maintenance, longer engine life and the highest quality and performance, as Shell has proven leadership in this field.